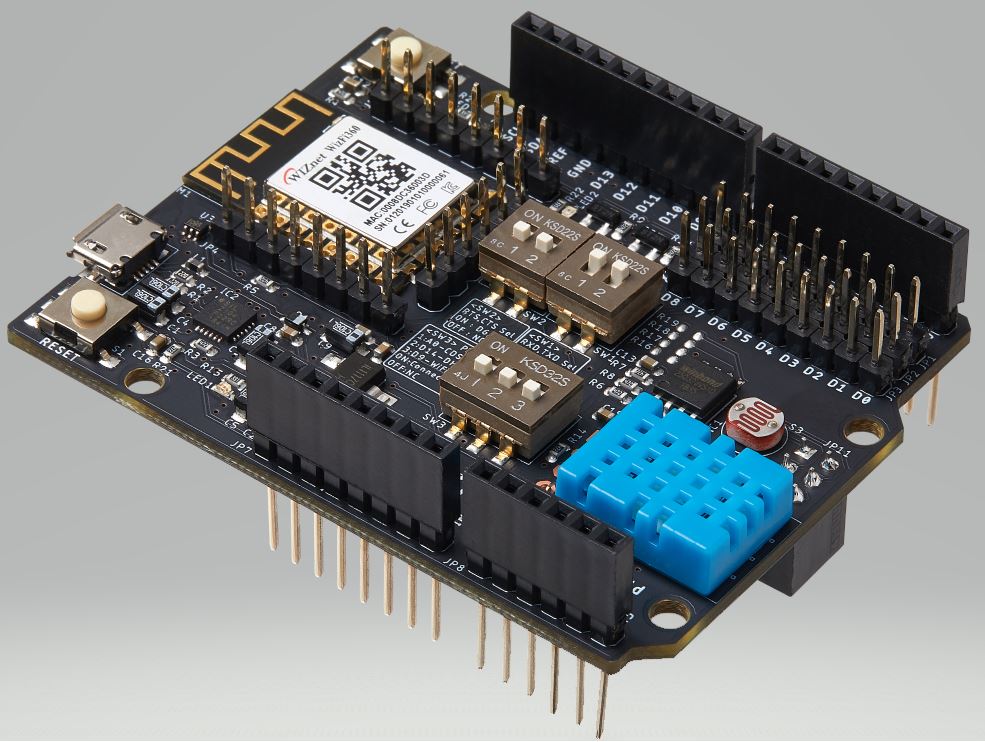 Overview
This document describes WizFi360-EVB-Shield. WizFi360-EVB-Shield is a development board for experiment, test and verification of WizFi360. WizFi360-EVB-Shield can also be used as an Arduino shield. WizFi360 is a low cost and low-power consumption industrial-grade WiFi module. It is compatible with IEEE802.11 b/g/n standard and supports SoftAP, Station and SoftAP+Station modes. The serial port baud rate can be up to 2Mbps, which can meet the requirement of various applications.
---
Features
Quick Start Guide
---
Datasheet
---
Technical Reference
Ref Schematic & Other Board Schematics
---
Library
---
ETC
Serial Port Driver
Sensor Datasheets
---
See Also
🌎WizFi360 WIZnet Forum : WIZnet Forum for Technical support and Project shared
---
Where to Buy
Coming Soon!
---