External Transformer Type​
W5500 Ref.Schematic - External Transformer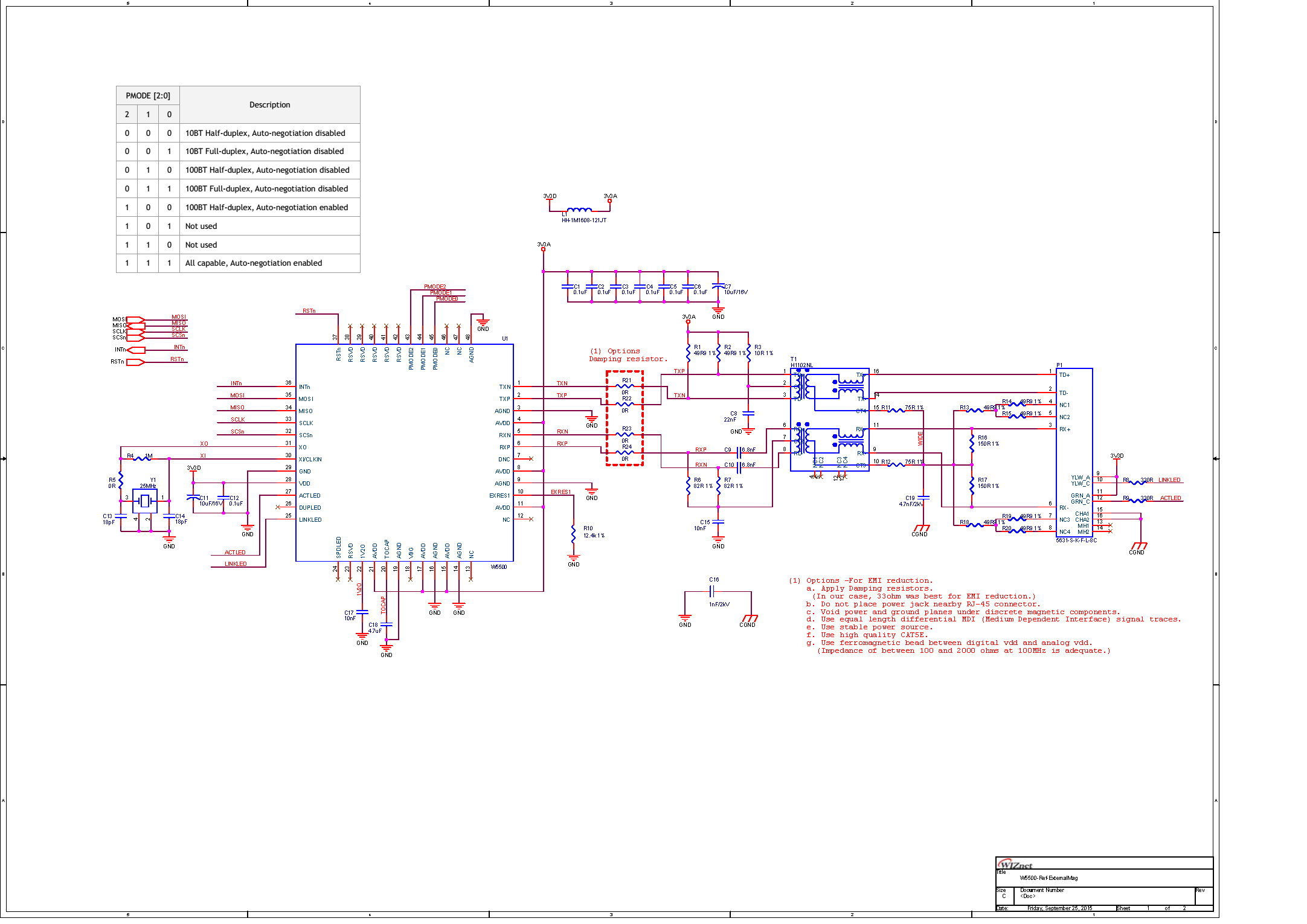 ---
RJ45 with Transformer Type​
W5500 Ref.Schematic - RJ45 with Transformer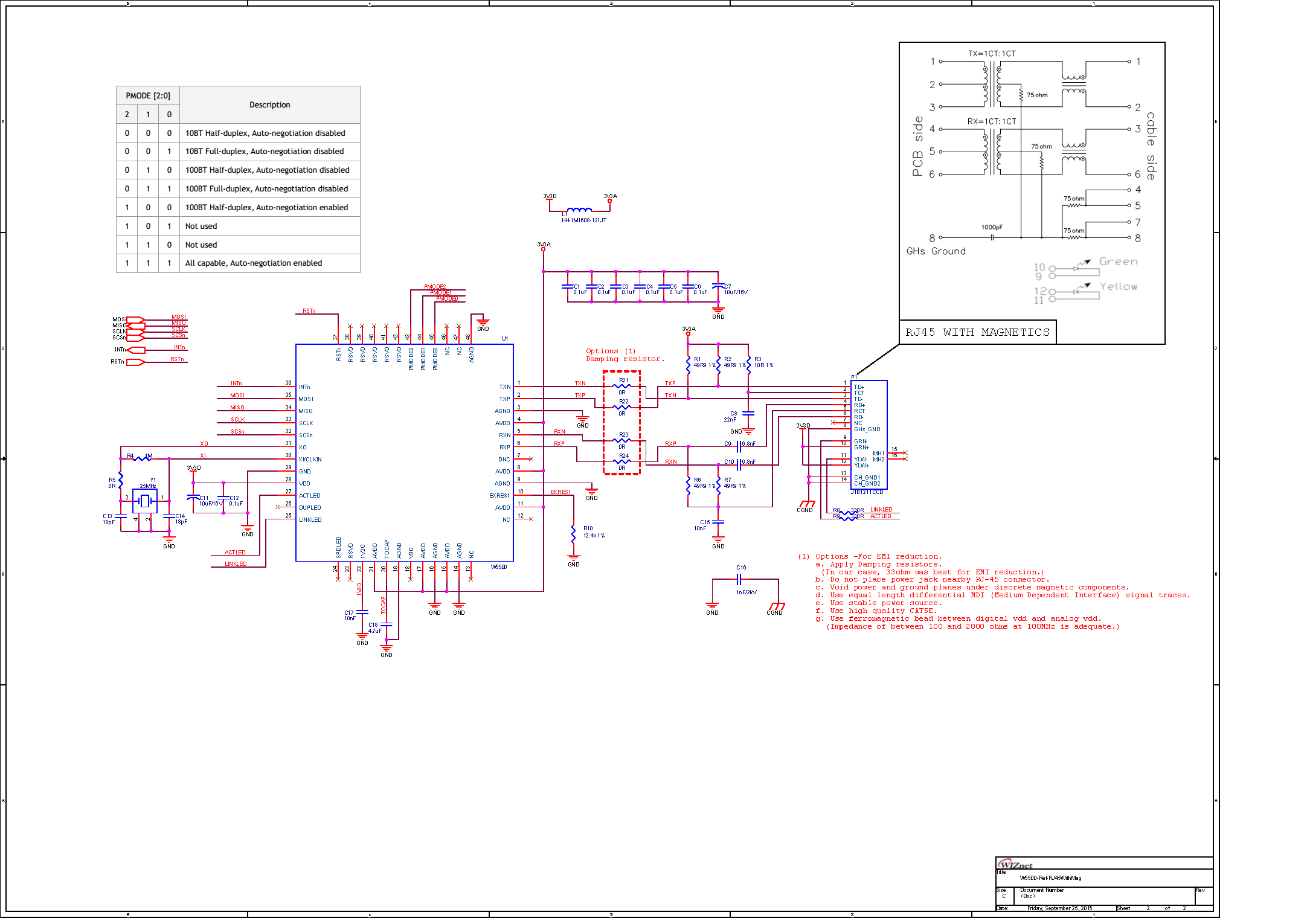 ---
RJ45 with integrated Transformer and connected CT​
For using connected CT signals inside the Transformer or inside RJ45 the matching network (2x 50R) of the RX+/- signals must be isolated from CT (3.3V). For that isolation we need C23 and C24.
Please refer to the following schematic: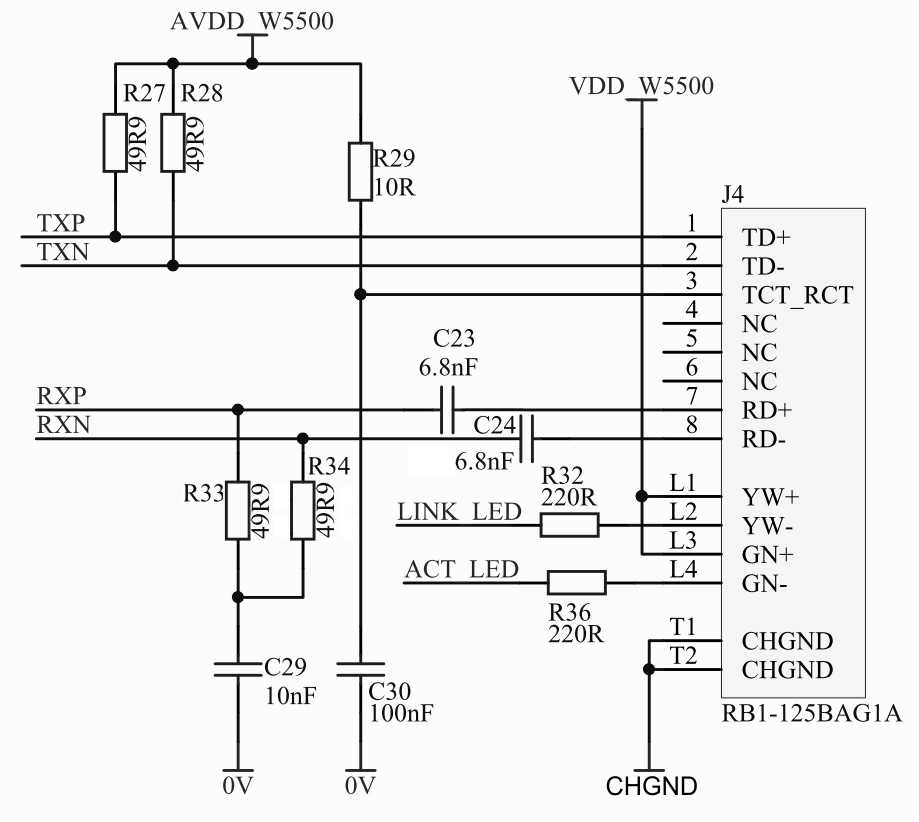 The RJ45 from UDE (RB1-125BAG1A) is used in many of our W5100 and W7100A related Modules.
---
Recommended RJ45 using W5500​
External Transformer​
RJ45 with integrated Transformer​
---